Welcome Message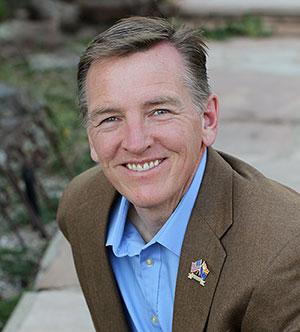 As the newly elected Chairman of the Congressional Western Caucus, I wanted to take this opportunity to welcome you and to invite you to learn more about the Western Caucus and support our efforts.
The Western Caucus has a strong record in its twenty-three year history. We have assembled a plan to become even more coordinated and effective in the new Congress, and not a minute too soon as our communities have been in the fight of their lives over the last eight years and desperately need relief. 
We are committed to building on our successes and shifting the debate in Congress and across the nation.  We are developing a realistic road map to achieve our vision under the new administration.  It is imperative that we effectively communicate our issues to our colleagues in the Congress and the Executive Branch.  Just as important though, we need to articulate our message, actions and accomplishments to the media and all Americans, regardless of geography.
With 70 plus members and growing, the Caucus is poised to become even more coordinated and effective in the new Congress. We advance Member and District interests in numerous ways:
The Caucus works closely with House Leadership, House Committee Chairmen and our members to advance Caucus legislation and initiatives.
We serve as a rapid response team to inform members and the general public on pending legislation and actions from the administration that impact our districts.
The Caucus produces policy and messaging materials for our members. This includes drafting bills, letters and amendments, hosting important briefings and policy discussions, building coalitions to push our items, and developing high-quality documents members can take home to their states and districts to inform their constituents.
The Caucus produces a weekly video address and newsletter during weeks we are in session so you can learn more about our members and stay up to speed on what is going on.
The Caucus hosts monthly meetings for members and staff attended by industry speakers, staff from the administration, leadership staff, and 80+ House and Senate staffers.
Speakers at member meeting in the 115th Congress have included EPA Administrator Scott Pruitt, Secretary of the Interior Ryan Zinke and Secretary of Agriculture Sonny Perdue.
It is an honor and a privilege to lead our members in the 115th Congress. My door is always open and I look forward to connecting with you in the near future.
Sincerely,
Paul A. Gosar, D.D.S.
Chairman, Congressional Western Caucus – (AZ-04)