Welcome Message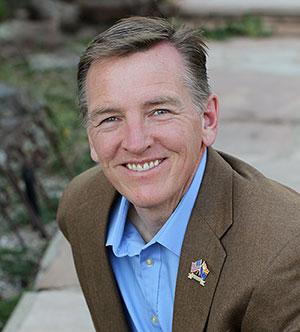 It is a unique time for the Western Caucus in its over two decade history.  The Caucus was born in the West, founded to promote rural values and preserve our uniquely American way of life.  But over time the Caucus has grown beyond the West, allying with Members of Congress from all across the country who share our values and our vision of a stronger America.  As the Caucus has grown in numbers, we have also grown our influence in Washington, where federal overreach over our land, water, and natural resources is at an all-time high.
The Congressional Western Caucus is working to advance five basic objectives:
Principle 1 – (Energy): Promoting access to our nation's energy and mineral resources while supporting a true all-of-the-above energy approach that aims to ensure the U.S. is a global energy leader.
Principle 2 – (Local Control): Focusing on state and local solutions that put our communities first.
Principle 3 – (Private Property Rights): Protecting ownership of property is a fundamental right in America.

Principle 4 – (Multiple-Use): Preserving multiple-use on public lands for activities like camping, hiking, hunting, fishing, OHV use, responsible energy production and grazing.

Principle 5 – (Agriculture and Forestry): Ensuring affordable and safe domestic food production for American families while also maintaining healthy forests.
These principles are based on the idea that stewardship of our environment and natural resources is best accomplished by those on the ground.  The people who depend on the land to provide security for their families and communities understand that land best. Those closest to the land are most equipped to manage that land and its resources.  The hard work and collaboration towards stewardship solutions that we see on the ground every day is our most effective conservation model and one that the Caucus will support and protect.
I am honored to lead our members in promoting, educating, and legislating to advance these principles in the 115th Congress.
Sincerely,
Paul A. Gosar, D.D.S.
Chairman, Congressional Western Caucus – (AZ-04)